Our database of pharmacies contains information on pharmacies throughout the United States.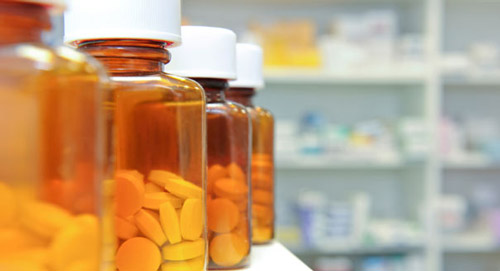 List of 27 Database Fields
Unique Identifier
Business Name
Business Information and Description
Medicare Provider ID Number
Physical Address
Physical Address City
Physical Address State / Province
Physical Address Postal Code
Zip +4 for US Physical Addresses
Physical Address Country
Physical Address County
Physical Address Area Code
Federal Information Processing Standard
Metropolitan Statistical Area
Primary Metropolitan Statistical Area
Location Time Zone
Daylight Savings Time (Yes, No, Unknown)Latitude (Centroid Based)
Latitude (Precision Polygon Based)
Longitude (Centroid Based)
Longitude (Precision Polygon Based)
Business Phone Number
Business Phone Number Extension
Website URL
Website Meta Title
Website Meta Description
Website Meta Keywords
Below is a breakdown of all the fields in the database. For example, the database has the "Business Name" for 100% of the database (or 219,364 entries). The database only has a "Website URL" for 10% of the database.
| Records | Percent | Comment |
| --- | --- | --- |
| 219,364 | 100% | Unique Identifier |
| 219,364 | 100% | Business Name |
| 196,782 | 90% | Medicare Provider ID Number |
| 219,037 | 100% | Physical Address |
| 219,363 | 100% | Physical Address City |
| 219,364 | 100% | Physical Address State / Province |
| 219,364 | 100% | Physical Address Postal Code |
| 165,829 | 76% | Zip +4 for US Physical Addresses |
| 219,364 | 100% | Physical Address Country |
| 219,217 | 100% | Physical Address County |
| 219,218 | 100% | Physical Address Area Code |
| 219,279 | 100% | Federal Information Processing Standard |
| 94,440 | 43% | Metropolitan Statistical Area |
| 80,832 | 37% | Primary Metropolitan Statistical Area |
| 219,292 | 100% | Location Time Zone |
| 219,364 | 100% | Daylight Savings Time (Yes, No, Unknown) |
| 219,220 | 100% | Latitude (Centroid Based) |
| 208,685 | 95% | Latitude (Precision Polygon Based) |
| 219,220 | 100% | Longitude (Centroid Based) |
| 208,685 | 95% | Longitude (Precision Polygon Based) |
| 219,278 | 100% | Business Phone Number |
| 118,988 | 54% | Business Fax Number |
| 21,096 | 10% | Website URL |
734 Alaska
3,851 Alabama
2,450 Arkansas
4,932 Arizona
19,845 California
3,841 Colorado
2,528 Connecticut
459 District Of Columbia
824 Delaware
14,902 Florida
7,052 Georgia
612 Hawaii
2,522 Iowa
1,361 Idaho
9,577 Illinois
7 Illinois
4,491 Indiana
2,276 Kansas
3,689 Kentucky
3,851 Louisiana
4,645 Massachusetts
1 Massachusetts
3,990 Maryland
1,266 Maine
7,657 Michigan
3,844 Minnesota
4,468 Missouri
2,191 Mississippi
949 Montana
9,625 North Carolina
548 North Dakota
1,399 Nebraska
981 New Hampshire
7,379 New Jersey
1,344 New Mexico
1,720 Nevada
12,262 New York
8,071 Ohio
3,154 Oklahoma
2,338 Oregon
9,400 Pennsylvania
1,851 Puerto Rico
860 Rhode Island
3,734 South Carolina
809 South Dakota
4,521 Tennessee
16,494 Texas
1,672 Utah
5,329 Virginia
480 Vermont
4,133 Washington
3,670 Wisconsin
1,546 West Virginia
498 Wyoming