Description of Database: This database contains listings for Pizza Shops (Pizzerias) throughout the United States. Listings consist of both delivery and non delivery pizza parlors.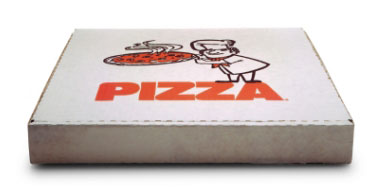 List of 26 Database Fields
Unique Identifier
Business Name
Business Information and Description
Business Primary Category
Business Secondary/Sub Category
Physical Address
Physical Address City
Physical Address State / Province
Physical Address Zip Code
Physical Address Country
Physical Address County
Physical Address Area Code
Federal Information Processing Standard
Metropolitan Statistical Area
Primary Metropolitan Statistical Area
Location Time Zone
Daylight Savings Time
Latitude (Centroid Based)
Latitude (Precision Polygon Based)
Longitude (Centroid Based)
Longitude (Precision Polygon Based)
Business Phone Number
Website URL
Website Meta Title
Website Meta Description
Website Meta Keywords
Below is a breakdown of all the fields in the database. For example, the database has the "Business Name" for 100% of the database (or 67,575 entries).
| Records | Percent | Comment |
| --- | --- | --- |
| 67,575 | 100% | Unique Identifier |
| 67,575 | 100% | Business Name |
| 67,575 | 100% | Business Primary Category |
| 62,664 | 93% | Business Secondary/Sub Category |
| 67,397 | 100% | Physical Address |
| 67,573 | 100% | Physical Address City |
| 67,575 | 100% | Physical Address State / Province |
| 67,379 | 100% | Physical Address Postal Code |
| 67,575 | 100% | Physical Address Country |
| 67,099 | 99% | Physical Address County |
| 67,297 | 100% | Physical Address Area Code |
| 67,103 | 99% | Federal Information Processing Standard |
| 29,450 | 44% | Metropolitan Statistical Area |
| 23,955 | 35% | Primary Metropolitan Statistical Area |
| 67,301 | 100% | Location Time Zone |
| 67,575 | 100% | Daylight Savings Time (Yes, No, Unknown) |
| 67,297 | 100% | Latitude (Centroid Based) |
| 67,348 | 95% | Latitude (Precision Polygon Based) |
| 67,297 | 100% | Longitude (Centroid Based) |
| 67,348 | 95% | Longitude (Precision Polygon Based) |
| 67,298 | 100% | Business Phone Number |
| 38,808 | 57% | Website URL |
| 14,562 | 22% | Website Meta Title |
| 14,094 | 21% | Website Meta Description |
| 14,108 | 21% | Website Meta Keywords |
169 Alaska
821 Alabama
650 Arkansas
1,231 Arizona
5,429 California
1,185 Colorado
1,147 Connecticut
108 District Of Columbia
314 Delaware
3,489 Florida
1,669 Georgia
145 Hawaii
1,237 Iowa
352 Idaho
2,915 Illinois
1,848 Indiana
759 Kansas
1,035 Kentucky
736 Louisiana
1,934 Massachusetts
1,264 Maryland
466 Maine
2,683 Michigan
1,399 Minnesota
1,510 Missouri
420 Mississippi
268 Montana
1,929 North Carolina
208 North Dakota
502 Nebraska
542 New Hampshire
2,384 New Jersey
334 New Mexico
606 Nevada
4,262 New York
3,346 Ohio
884 Oklahoma
930 Oregon
3,806 Pennsylvania
375 Rhode Island
938 South Carolina
247 South Dakota
1,236 Tennessee
3,676 Texas
491 Utah
1,681 Virginia
207 Vermont
1,360 Washington
1,481 Wisconsin
616 West Virginia
132 Wyoming